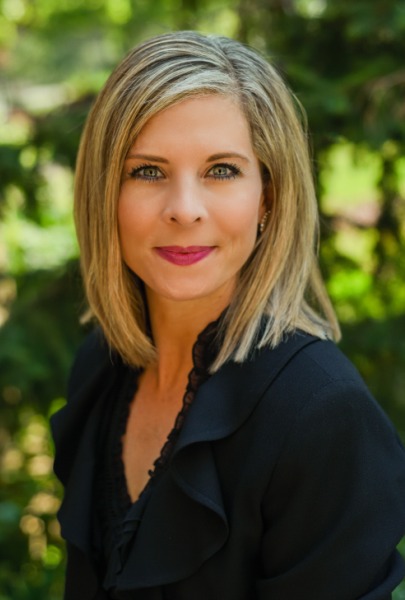 Evie Pope Blair, Managing Partner
When Evie began working for an insurance carrier in 1998, she established a personal 10-year goal to start her own company. After owning and operating an agency for 6 years, she met Meghann Eakins and found the perfect business partner to join her in the pursuit of her vision. They share the same core values, passions, and interests, which has led them to form a successful team. Evie has a sincere desire to help others and co-founded Synergy Benefit Advisors as an opportunity to influence both clients and employees in a positive way.

In 2006, Evie is particularly passionate about helping children. Her ultimate dream is to leave a legacy with the Widower's Home in Sand Springs as well as the Kiddie's Park in Bartlesville. As a shared vision with Meghann, Evie's ultimate hope for Synergy is to give back to these and many other local charities.

Evie has been named a Top 10 Producer for Blue Cross Blue Shield of Oklahoma, was a member of Leadership Tulsa, served as a top producer for Principal Financial Group, and was on the board for DVIS. Because of her passion for customer service, she seeks to treat every client as if they were her only one, which has led to amazing results and lifelong relationships.

There are three main loves in Evie's life: God, her family, and her friends. Evie particularly enjoys hiking because she loves to challenge herself and push beyond her limits. She also enjoys fishing, golfing, and hunting.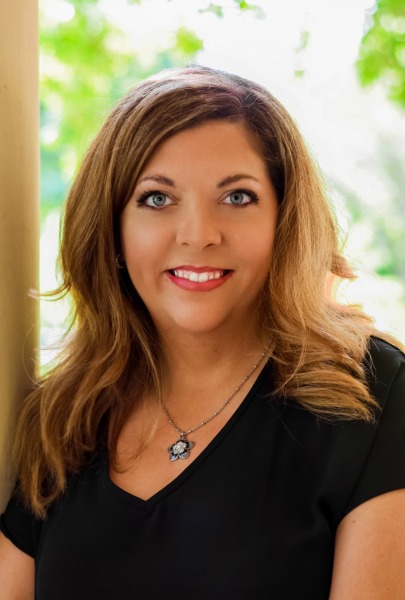 Meghann Eakins, Managing Partner
Meghann studied Marketing at Oklahoma Wesleyan University and began working in the health insurance industry at Community Care Managed Health Care Plans of Oklahoma before she eventually left to pursue her career as an insurance broker. After 20 years of experience in the insurance industry, Meghann partnered with Evie to found a business that would not only exceed in customer service but would also be able to support their shared goal of assisting local charities that benefit children in need.

Meghann is passionate about serving others and works to provide her clients with personalized and thoughtful services. She is known for her detailed work, promptness, and reliability as an advocate for her clients. In addition to her dedication to service, Meghann is an avid reader with an adventurous spirit, who loves traveling, hiking, and spending time with her family.

Meghann serves on the board of the Tulsa Health Underwriters Association and the Oklahoma Insurance Continuing Education Advisory Committee. Active Member of the Owasso Chamber of Commerce and Lowell-Rogers Chamber of Commerce.
Diane Stallcup, New Business and Marketing Coordinator
Diane Stallcup currently serves as the New Business and Marketing Coordinator for Synergy Benefit Advisors. She joined the firm in August 2016 with over 20 years of experience in employee benefits and a degree in Business Management. Prior to her career at Synergy, she was the Director of Group Benefits for another firm in Tulsa.

As the Marketing Coordinator, Diane develops and coordinates marketing campaigns, which often involve corporate presentations, social media strategy, printed advertisements, promotional mailing, trade show displays, or a combination of these services.

Diane is well-known by her coworkers and clients for being exceptionally organized, and she utilizes this skill to keep the company structured and focused. As the New Business Coordinator, she gathers important data and information for growing businesses, creates presentations for board meetings, and develops and distributes paperwork for clients.

Diane loves working with Synergy because of the company's overwhelmingly positive culture and a sincere passion to help clients. She enjoys participating with the numerous charity organizations that Synergy promotes and likes to hike in her free time.
Amanda Miller, Account Manager
Amanda Miller joined the Synergy team in the Fall of 2017 and came with 10 years of employee benefit customer service experience. Amanda plays a vital role in providing our clients with exceptional customer service.

Amanda is committed to our clients by going the extra mile and helping our clients find the best value for their employees. Whether implementing a new benefit plan or assisting with the annual renewal negotiations, Amanda makes sure that our client's satisfaction is the highest priority.